Phoenix Community Furniture Scheme is a registered charity based in Newtown, and operates with the essential help of volunteers. Phoenix collects good quality donated furniture, household effects and electrical items from the general public within the Welsh county of Powys free of charge. Please take a few minutes to read about our Peace of Mind Project.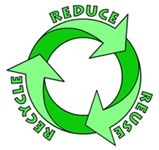 Once in our warehouse donated items are then cleaned, sorted, and where necessary tested by qualified staff, before being offered back into the local community. The vast majority of items go to homeless individuals and families who have been newly rehoused. This gives individuals and families the chance to start again and to create a home for themselves and their families.
Our goals are to reduce landfill and to encourage and educate the public in the essential need to recycle and to improve their local community. In the UK we currently throw away over ten million items of furniture every year, and many pieces could recycled and re-used by someone else, so its important that we all recycle where and when we can.
Anybody can come and visit our showroom to purchase furniture from us. People who purchase any items from Phoenix can be assured that their money goes towards the running costs of the charity (such as rent, utilities, running of vehicles etc).