Phoenix Community Furniture Scheme is a registered charity governed by a constitution and is a non-profit making organisation. We are based in Newtown in Powys and operate with the essential help of volunteers who are seeking to improve their local communities. Phoenix collects good quality donated furniture, household effects and electrical items from the public within the Welsh county of Powys. Once in our warehouse these donated items are then cleaned, sorted, and where necessary tested by qualified staff, before being passed on to those people most in need living within the borders of Powys.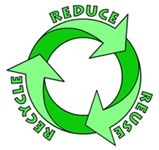 We are here to make a real difference in our community. Our goals are to reduce landfill and to encourage and educate the public in the essential need to recycle and do their bit for their local area. In this day and age far too much reusable furniture ends up in landfill or is dumped. To us this is an unacceptable waste.
Anybody can come and visit our Newtown showroom to purchase furniture from us. People who purchase from Phoenix can be assured that their money goes towards the running costs of the charity (such as rent, running of vehicles etc).